(1 lb packages) Ground Beef / Ground Beef Bundles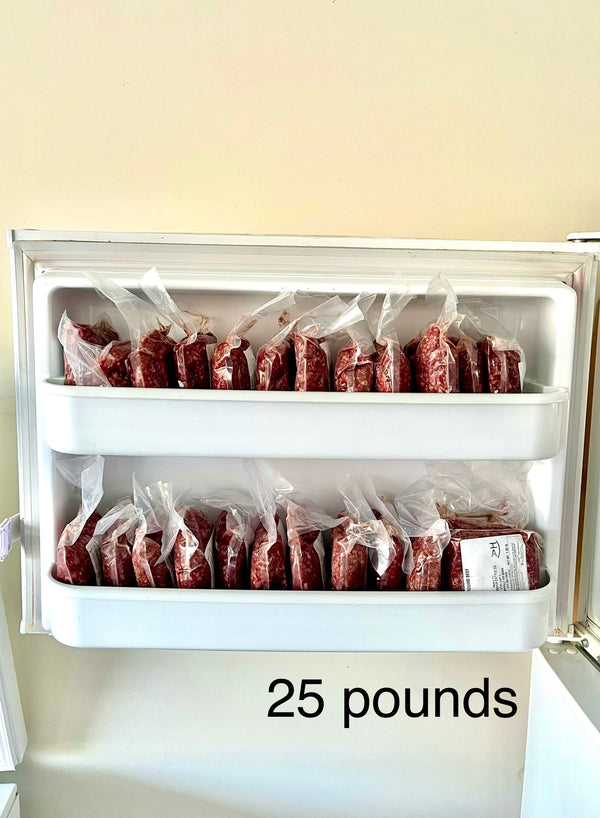 Our Ground Beef is 90% Lean/10% Fat and comes in one pound packages. Our ground beef is comprised of premium steak cuts, such as chuck roasts, short ribs, and sirloins as well as other roasts and steak cuts. Packages are in brick-form for easy and neat freezer storage. Product is vacuum-sealed and comes frozen upon arrival to ensure premium quality. 
Save when you buy in bulk.
Our beef is:   
Grass-Fed/Grass-Finished   
Humanely Raised   
Antibiotic-Free   
No Added Hormones   
Regeneratively Raised