"Great people and fantastic products!
I recently had the pleasure of checking out their farm. Their land, bursting with life in every corner, moved me. I've now tried their eggs, pork, and beef and can easily taste the difference that proper management brings. The Horstmanns are doing it right -- caring for their land and animals alike -- support them!"
Zachary H.
"I got to try some of their ground beef recently and WOW the flavor alone is incredible! You can tell it is incredibly fresh, cannot wait to try more!"
Bri G.
"The best pork I've ever had!"
Patrick N.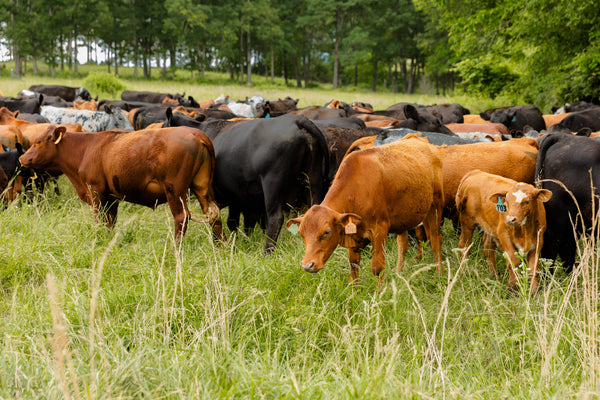 Our cattle
We raise all of our cattle on our farm here, in Owensville, Missouri. Our cattle are moved every single day (if not multiple times a day) to fresh pasture. We currently have over 60 paddocks that we rotate them through.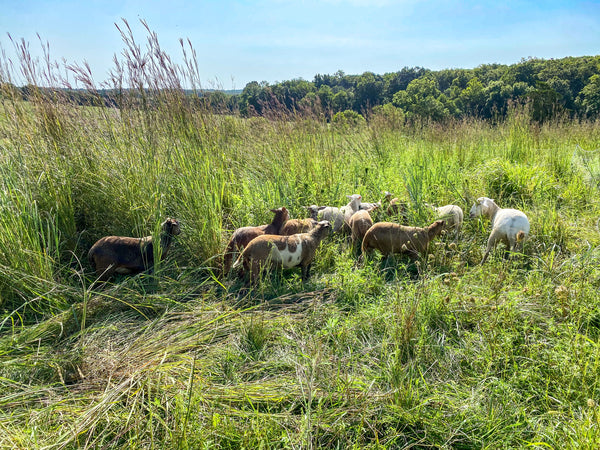 our sheep
Our sheep spend their whole lives on pasture foraging for food. They are moved as needed to fresh pasture. They are never given antibiotics or hormones.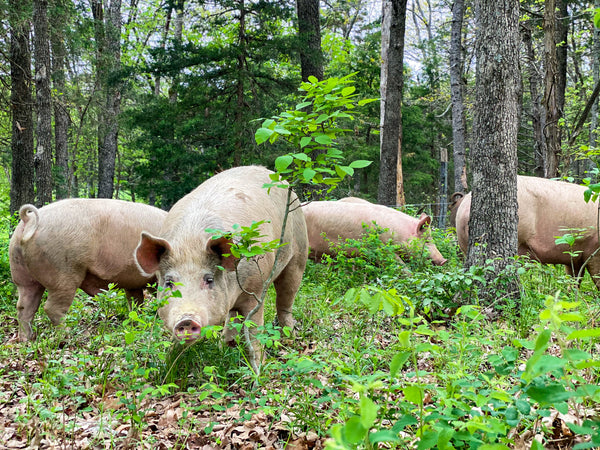 Our pigs
Our pigs spend their whole lives' on pasture doing what they love most—foraging. They eat about anything that they have access to such as: nuts, grass, clover, plant roots, and broad leaf plants, and are given a Non-GMO feed as a supplement as well as many Non-GMO treats from our garden.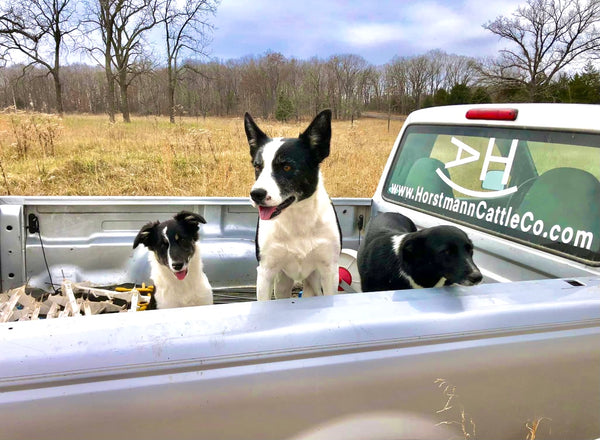 our cattle dogs
Zip (left) is our newest addition and is currently in training. She is a medium coat Border Collie. Fly (middle) and Kona (right) are our working cattle dogs. They are smooth coat Border Collies. Fly helps work cattle the majority of the time while Kona is there for moral support and backup. They are both very intelligent and obedient dogs and love to please people.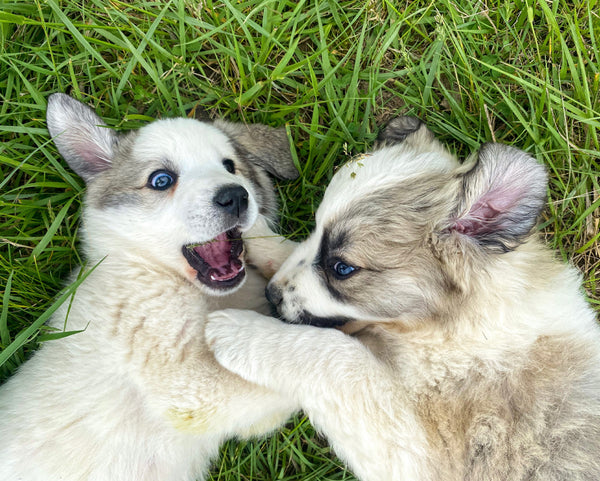 our guardian dogs
Rex and Rosey are our guardian dogs. They are Great Pyrenees/Anatolian mix. Their job is to stay with the sheep and protect them from predators.