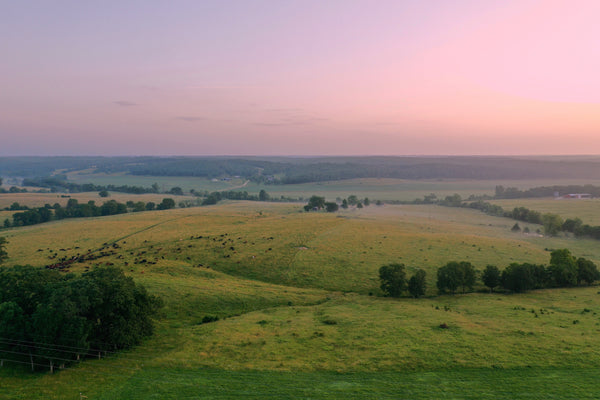 A Regenerative Farm.
A local, missouri-based regenerative farm aiming to get back to the basics with antibiotic-free, grass fed animals raised in fresh air, just like they're supposed to be.
Shop Now
local. fresh. delivered.
Grass Fed | Antibiotic-Free | No added Hormones
Pasture Raised Beef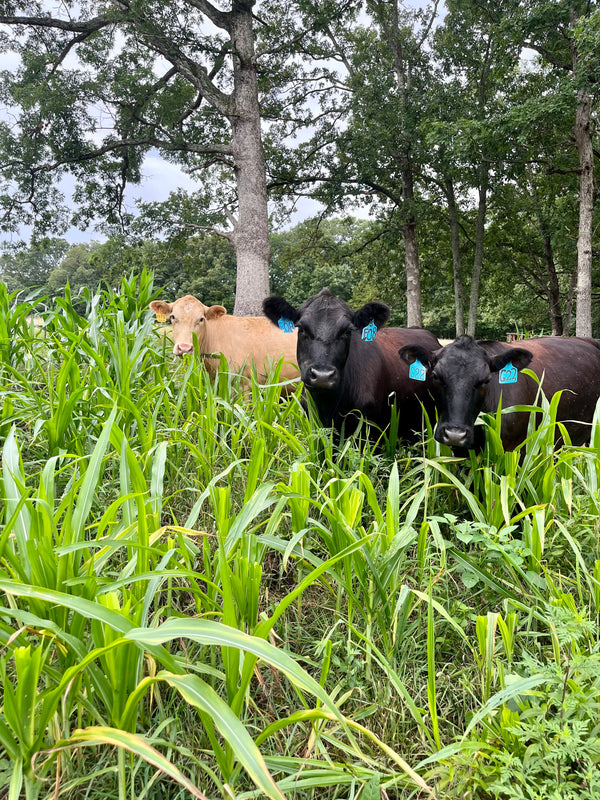 Our Cattle
We raise all of our cattle on our farm here, in Owensville, Missouri. Our cattle are moved every single day (if not multiple times a day) to fresh pasture. We currently have over 60 paddocks that we rotate them through.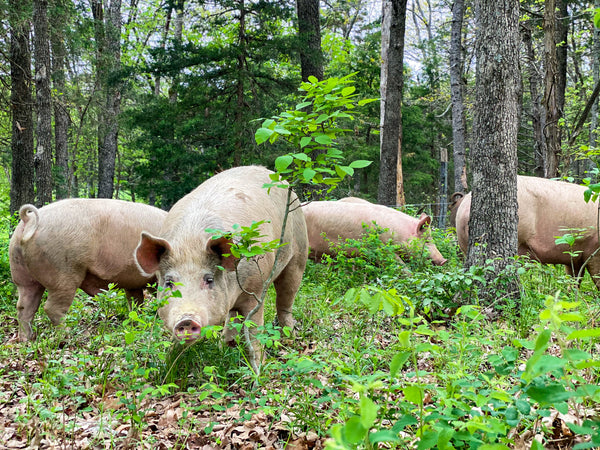 Our Pigs
Our pigs spend their whole lives on pasture doing what they love most — foraging. They eat about anything that they have access to such as: nuts, grass, clover, plant roots, and broad leaf plants, and are given a non-GMO feed as a supplement as well as many treats from our garden.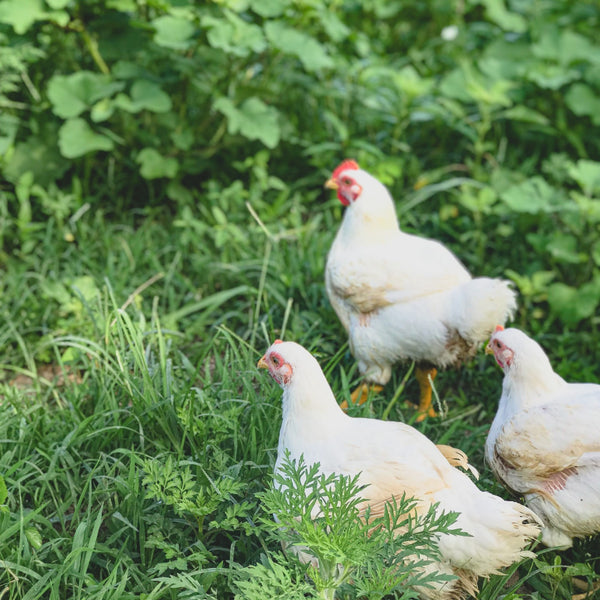 Our Chickens
Our Cornish-Cross chickens spend their lives foraging and eating the fresh grasses and bugs they love. They are fed a supplemental non-GMO grain.
"Great people and fantastic products!
I recently had the pleasure of checking out their farm. Their land, bursting with life in every corner, moved me. I've now tried their eggs, pork, and beef and can easily taste the difference that proper management brings. The Horstmanns are doing it right -- caring for their land and animals alike -- support them!"
Zachery
"I got to try some of their ground beef recently and WOW the flavor alone is incredible! You can tell it is incredibly fresh, cannot wait to try more!"
Bri
"The best pork I've ever had!"
Patrick
"My friend and I bought a 1/2 beef this Fall. Best beef I've ever had!"
Beth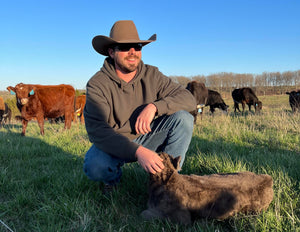 Our beliefs
At Horstmann Cattle Co., we utilize natural soil health practices (regenerative farming) because healthy soil leads to healthier plants. When our livestock graze the healthier more nutrient-dense plants, it produces overall healthier animals which translates to them producing more wholesome, nutrient-dense animal proteins. In return, this leads to healthier, happier families.
Our Story