QR code resource for Horstmann Cattle Company's promotions.
Processing QR Code....
How Horstmann Cattle Company Uses QR Codes
Horstmann Cattle Company is a family-owned and operated business that has been in the business of raising and selling beef, pork, chicken, and lamb for over 30 years. They are committed to providing their customers with the highest quality products possible, and they are always looking for new ways to improve their business. One of the ways that Horstmann Cattle Company is using QR codes is to provide their customers with a more convenient way to shop. They have created a QR code that customers can scan with their smartphones to access their online store. This allows customers to browse their products, place orders, and track their orders from anywhere in the world. Horstmann Cattle Company is also using QR codes to promote their products and services. They have created QR codes that customers can scan to learn more about their products, view their latest recipes, and find out where they can buy their products. They are also using QR codes to track the success of their marketing campaigns. QR codes are a powerful tool that can be used to improve the customer experience and grow a business. Horstmann Cattle Company is just one example of a company that is using QR codes to its advantage. If you are interested in learning more about how QR codes can be used to improve your business, please visit
QR Code Generator Hub
.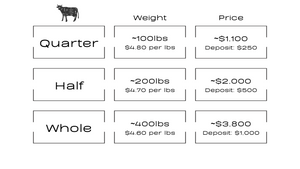 Bulk beef Information
Our Bulk Beef is processed year round at the first of every month, on a first come first served basis. All meat is vacuum sealed and delivered to your door
Call, Text, or Email August to check on availability: ah@horstmanncattleco.com | (314) 322-1076
Deposits can be check, cash, or Zelle | Checks should be made out to: Horstmann Cattle Co
Zelle: August Horstmann | 314-322-1076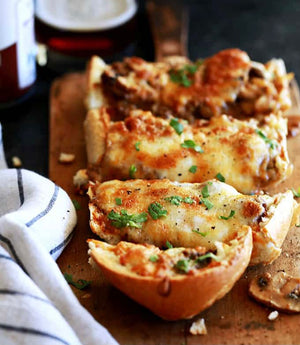 SUPER DUPER CHEESEBURGER
Want something delicious but super fast and easy to make? This is the recipe for you! Super Duper sandwiches are one of August's favorite meals.
Get Recipe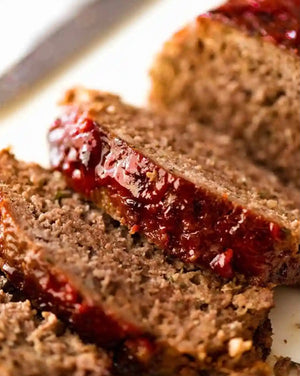 delicious meatloaf
This is the best meatloaf recipe! Flavorful, moist, and caramelized with a delicious meatloaf glaze.
Get Recipe